Green Building construction and design gives us the opportunity to use available resources in a more efficient manner, thus creating more energy-efficient homes and office buildings.
Building a new home, or you are environmentally conscious and want to make your existing home a greener place to be?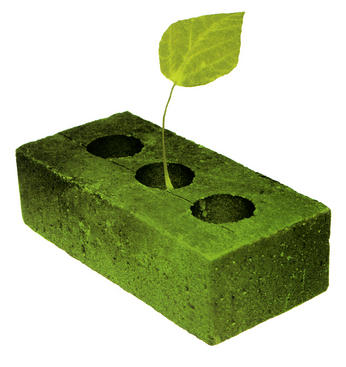 Maybe you just want to save some money on your energy costs. If any of those descriptions match you at all, Green Building Blocks can help.
We list businesses, home improvement companies, architects, and many more resources that will help you build that project you've been planning (addition, garage, sunroom) in the greenest way possible using sustainable resources, and keep your green-building costs down while boosting your energy savings returns.
Businesses are adopting sustainable business practices more and more. If your company shows its customers it cares about the environment, it's a win-win.
If you happen to live in Massachusetts now is the best time to have solar panels installed in your home. You typically have the choice of installing the solar panels on the roof of your home or mounted on the ground.
The tax rebates and credits never been this good. Just the federal rebate alone is 30% - good until 2021.
Get in touch with the people who can help you make your building project as environmentally friendly as possible, or help turn your drafty, un-insulated mess into a mean, green, energy-saving machine. Most green projects can be financed with a credit card, so if you are a vendor, make sure to accept credit cards.